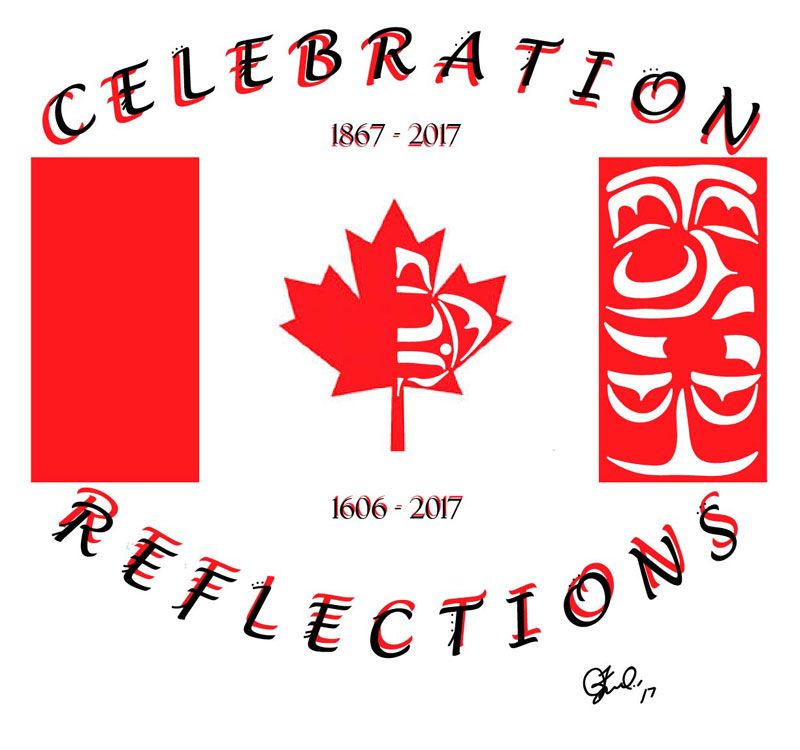 On July 1, Canada 150 celebrations will extol the glory of Canada's past and present, but will they? For many Canadians, it's the joy of a long weekend, it's taking in celebrations, parades and fireworks, it's gathering diversity from the east coast to the west coast to sing our national anthem and fly our Canadian flags… but then there's the matter of the past … We must reflect on and recognize the past of how we got to today to understand the present complexities that exist in this nation – so that together we can reconcile the journey forward for the future of our children and grandchildren. It has not been a celebratory 150 years for Indigenous peoples, it has been an abusive colonized relationship. We encourage Canadians to educate and reflect on the past to understand where we are today in relationships as peoples in this nation. We need to be a united Canada, and it's up to each and everyone one of us the legacy we leave.
This drawing came to me in a dream this week and was quickly transferred to paper and then digitalized for printing; I'm thankful for a son talented in this area. "Bridging the Gap" is the theme.
Celebration – 1867-2017 Canadian Confederation where the British colonies of Canada, Nova Scotia and New Brunswick were united into one Dominion of Canada on July 1, 1867. Over the years since confederation Canada has seen numerous territorial changes and expansions, resulting in what is now Canada; ten provinces and three territories.
Reflection – 1606 – 2017 For Indigenous people the history dates back to 1606, where the treaty for peace and friendship took place at what is now Port Royal in Nova Scotia. The timeline from here to present day has not been peaceful nor friendly.
The flag illustrates the Celebration of what is now Canada on the left and on the right Reflection of the past with Indigenous peoples, with cultural art. Both Celebration and Reflection join the flag in a circular manner. This reflects a circle – continuity and oneness. Imagine a Canada decolonized … united in diversity and strength.
#canada #relationshipgoals #reflection #celebrate #canada150 #educate