Chris McKee, RPT, CEA, CTC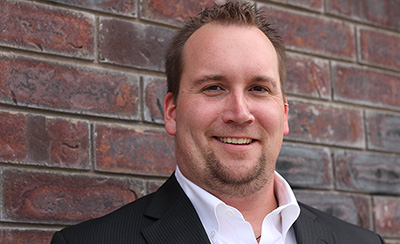 Government of Saskatchewan Corporate Planning, Evaluation and Improvement;
Ministry of Corrections and Policing
Ministry of Justice and Attorney General
Chris is a born and raised Saskatchewan boy whose connection with the province's wide open spaces has left him with the belief that any individual or organization can have a wide open future with the right coaching and direction. A firm believer in the uniqueness and intrinsic value of every individual in an organization, Chris can engage any audience with his common sense directness, and passionate honesty. With more than a decade of experience in daily inspiring and leading teams in designing, developing, and deploying organization-wide initiatives, Chris is no stranger to the challenges of change and the ways to harness the power it can provide.
Chris is a highly regarded non-Indigenous man in Indigenous communities. He has had a naming ceremony and his Cree name is 'Mistapew'; Big Man – Big Voice – Big Heart, which is a sign of trust and relationship and his importance in the journey forward for Indigenous Peoples. His strength, resiliency and passion for reconciliation from a non-Indigenous perspective is palpable. He brings with that a passion for change in this country that captures the interest of audience members of all ages. He is passionate about the message and as a result motivates audiences to action. Chris' desire to see and experience reconciliation in this nation drives him forward in creating cultural awareness – to virtually everyone he meets.
He has many years of experience in multiple industries giving him an upper hand in navigation complex multi-layered, multi-department initiatives. Many years of experience working for and with government agencies within Saskatchewan and abroad, giving him the understanding of what will be required to succeed. He has worked with many outside firms and has a renowned character for working with and amongst Indigenous people.
Chris never leaves a project or an organization without creating connections that are lasting and effective in addressing the needs of the client. His commitment to client need means any message, training or education will always go beyond expectations and therefore provide people with a solid foundation for achieving the goals they set out for their organization.
Certifications and Professional Affiliations:
Certified Lean Six Sigma Blackbelt
Canadian Association of Professional Speakers
Myers Briggs Certified
Corporate Trainer Certified
Registered Professional Trainer
Certified Ethics Associate